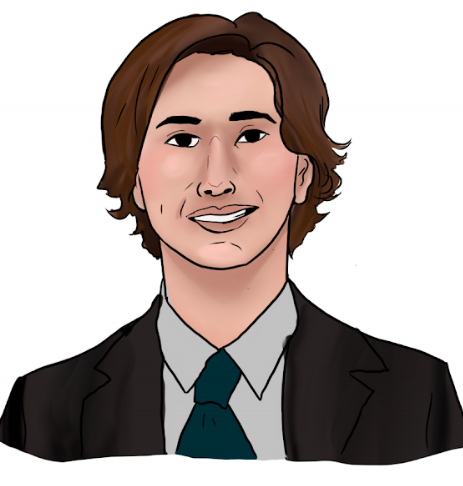 Where are you from?
So I'm from Guilford Connecticut, and I am a PG that went to Choate for 4 years.
How did you end up at Deerfield?
I decided that I wanted to play soccer in college, and I decided that pretty late, so halfway through my senior year I decided that maybe a PG year was right for me. So then I started looking, and Deerfield seemed like the right option.
What has been your favorite Deerfield experience so far?
I think my favorite Deerfield experience was going to the river and experiencing that. It was really refreshing on a hot day, and it's something I'm really looking forward to in the spring. Choate didn't have a river.
Are you excited for Choate Day? How weird will it be for you to play on the opposite team?
I am absolutely excited for Choate day. It's probably the biggest game of the season for me. It'll be pretty weird. I've actually never won on Choate Day. Two years ago we lost, and last year we tied. So I'm really looking forward to winning this year. But yeah, I'm gonna be getting some heat on the sideline and I really look forward to it.
If you could use one word to describe Choate, what would you use?
Soft.
Were there any good things about Choate when you were there?
Nothing.
Describe three ways that Deerfield is better than Choate.
To be completely honest, the food here is much better. The athletic facility is a hundred times nicer, and the river is a big plus.
Favorite Ice Cream Flavor?
Chocolate chip.
Do you have any cool hobbies people don't know about?
I can solve a Rubik's cube.
If you could transport to anywhere in the world right now, where would you go?
Australia. Sydney, I guess. I just really want to go to Australia. Don't really know why.
What is your favorite movie?
The Illusionists
Is cereal a soup, and is a hotdog a sandwich?
Cereal is not a soup and I don't think a hotdog is a sandwich either. I feel like cereal is maybe like a very intense subcategory of soup but I feel like it is different enough. Because you can eat cereal plain, and milk isn't broth.
How many chickens would it take to kill an elephant?
Um, I guess I'll go with… 3000.
How many Choate Students would it take to take down a Deerfield student?
Probably the entire school.
Tell me a joke.
Choate.