Artists Of The Issue: Yong Hun Kim, Sarah Jinich and Will Darling
This spring, three outstanding Deerfield artists–Yong Hun Kim '15, Sarah Jinich '15 and Will Darling '15–will leave their final mark on the Academy's arts programs.
Kim began playing the violin when he was seven years old, after his parents encouraged him to play an instrument.
"My parents had wanted me to start the piano at the time," Kim said, "but I wanted to assert my independence and choose an instrument on my own, so I randomly chose the violin,"
To Kim, the violin has become more than just a hobby. Playing the instrument gives him an opportunity to express emotions that words can't describe.
"There is a wide spectrum of colors that the violin opens up for you," Kim said.
"You can spend decades exploring the subtle nuances within each dynamic layer, all at the tip of your fingers."
Although Kim doesn't plan to pursue a professional musical career, he hopes to continue to play the violin for the rest of his life.
Jinich starting dancing in middle school. Two weeks after starting hip-hop classes in seventh grade, Jinich auditioned for the studio's competitive team.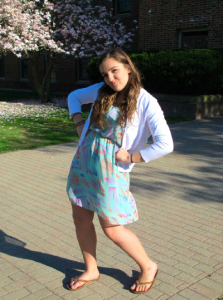 "I made the team and my one-hour-a-week dance commitment turned into a 14-hour commitment," Jinich said.
She also choreographs; another "creative outlet and fun way to exercise." Getting lost in the music allows her to take a mental break and "stop worrying about life."
Jinich is also an actor on campus. After taking her first acting class freshman year back home, she "fell in love with it instantly."
"Theater is so rewarding because it helps me become a more mindful, self-aware person," Jinich said.
In college, Jinich hopes to double major in theater and biology and eventually act professionally.
Darling began acting and singing through a musical-theater camp that he attended from third to eighth grade. "That's where I cut my teeth on the stage, met some really fun people and gained a lifelong love of theater and music," Darling explained. Darling enjoys interacting with the audience, making them "laugh and cry." For Darling, working on stage has not only boosted his confidence, but also helped him "develop a better sense" of himself. Through acting and singing, he has been "introduced to lifelong friends."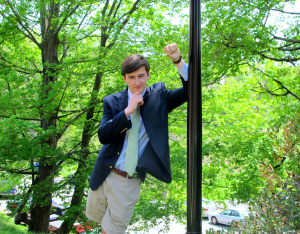 "What keeps me coming back to [the same] rehearsal space every day is the people [I] meet and work with," Darling added. "Their energy is contagious, and I've met many of my closest friends through the arts."
Darling will continue acting and singing in the future—two things that "put his mind at ease."
"I can't imagine my life without acting or singing," Darling said.