Recently, Deerfield's administration shared plans for a new dormitory configuration, which the school will implement next fall. The changes include "a ninth-grade village," all-sophomore halls and junior-senior brother-sister dorms in close proximity.
During her School Meeting announcement, Dean of Students Amie Creagh indicated high hopes for the modifications: "With fully-bonded classes, more inviting and natural spaces—inside and out—for Deerfield boys and girls to spend time together, we feel confident that we'll see a resurgence of school spirit. This new model will promote and nurture stronger connections to one another and a stronger connection to your school and the Deerfield sense of spirit that brought you here in the first place."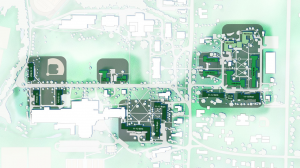 In this address—which was followed by additional emails to parents, alumni and prospective students—Ms. Creagh elucidated the new scheme. Ninth-grade girls will live in Johnson, and ninth-grade boys in Doubleday, allowing Crow Commons to serve as a "dedicated environment to build the program."
Freshmen will have roommates to "provide companionship and bonding opportunities to set them on a great start." Meanwhile, sophomore housing will "help new students bond with their returning classmates more quickly." Senior proctors will continue to mentor and befriend younger students on all underclassmen halls.
Ms. Creagh believes a brother-sister dorm model, with renovated open common rooms and ample quad space between pairs, will promote "more natural and meaningful relationships" between boys and girls. Finally, single rooms will be more appropriate for upperclassmen as their studies become more demanding and time-consuming.
Ms. Creagh described the decade-long process that Senior Staff undertook before deciding to implement changes: "For years, we have deliberated on how we can use our dorm configuration to enhance boy-girl connections. With more momentum and enthusiasm recently, we began an exploratory process . . . We tested theories by talking with other schools, [evaluating] their systems and conducting research among faculty. After meeting with deans, residents and the Dorm Council repeatedly, we received a groundswell of [encouragement]. Considering viability [regarding enrollment] and advisability, we decided that this model, with unanimous Senior Staff support, would be . . . the best model for most students."
Naturally, however, student reactions regarding the new configuration vary. Some share faculty optimism, while others hesitate to accept the dramatic changes.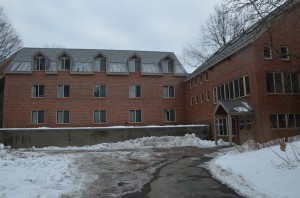 "At first," Hollin Hanau '18 said, "I was skeptical of the idea, worried how freshmen, specifically girls, would transition into Deerfield without sophomores to look up to and guide them. With time, I have started to see the [plan's] benefits, and while there are flaws to it, there will be many [positives] as well. The freshmen class will build closer relationships, and I think the sophomores will too, if they are willing to embrace this change."
Speaking for many upperclass boys, Hill Kelley '16 said, "My freshmen and sophomore years, I looked forward to having roommates, and being in a double has been one of the best parts of my junior year. However, the idea of putting freshmen in doubles has some shortcomings. If the roommates don't get along, they will be unhappy spending time in their own rooms, and if they do get along they won't be able to get any work done. Personally, I don't think I would have had enough discipline as a freshman to get all of my work done with a roommate."
Many others fear that roommate pairs will lead to drama and disappointment, to which Ms. Creagh responded, "We will teach ninth-graders how to diffuse gossip and respect each other from the get-go, leading to better experiences in the future. . . [In addition,] we believe learning how to live with someone else is a valuable skill, but we'll be very thoughtful about pairs, perhaps utilizing questionnaires. [Finally,] one roommate will attend supervised study hall in Crow Commons or the Garonzik, while the other has alone-time in their room. They will switch the following evening, giving all students quiet space."
Expressing her willingness to hear student feedback, Creagh will also create advisory groups to evaluate and respond to the change.
Ms. Creagh concluded, "I am confident that this is the right thing to do."