There Will Be Blood (Wedding)
This fall, Deerfield's theater program will be performing Blood Wedding. a play that Theater Director Catriona Hynds, described as "hot in almost every way you can think of." Federico García Lorca, a Spanish poet and playwright, was inspired to write Blood Wedding after reading a newspaper article about a wedding that ended in tragedy.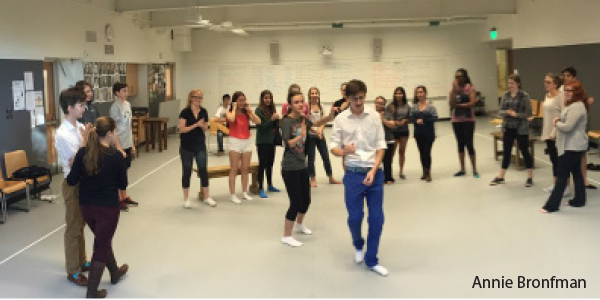 When choosing the fall production, Ms. Hynds had a few key objectives in mind. She wanted a play that would allow the theater program to collaborate with other departments, as well as a production that would require a larger cast, allowing for more student involvement. In all, there are 24 Deerfield students and six community children in the production. Assistant Director Austin Parenteau '15, two music directors, John Xu '18 and Alice Sardarian '17, and two members of the technical crew, Yanni Tsandilas '16 and Chi Kyu Lee '16, are also asumming reponsibility in the production.
Because the play was written by a Spanish playwright, collaboration with the Spanish department has been instrumental in better understanding the culture. In the process, Mrs. Hynds learned that "a lot of the students who have taken Spanish [at Deerfield] have read the play, so they will be excited to see the play come alive."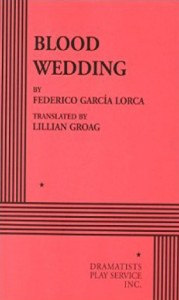 The cast includes a combination of new faces as well as seasoned veterans. A lead character in the play, Will Darling '15, described Blood Wedding as both "riveting and extremely passionate." Austin Parenteau '15 has had a great experience as assistant director. "It's very neat to see the entire process of the show coming together brick by brick," he said, "rather than only having the perspective of one or two scenes as an actor."
Impressed by Lorca as a playwright—even comparing him to the great Greek writers, as well as Shakespeare himself—Parenteau added, "Every word [of the script] has a hidden meaning, and it has been a colossal and enjoyable endeavor to piece out every nuance of such a text."
"It's also a pretty dramatic play," Ms. Hynds added. She emphasized that "people are in love with the wrong people": it is this unresolved desire that "leads to some intense actions in the end." But when pressed for more details, Ms. Hynds responded by saying that she didn't want to give too much away.
Will Darling '15 concluded, "The play is hot from the very beginning and there's never a dull moment."