Departing Faculty Members Chart a New Course
All of the faculty members below will be moving on to a new stage in their life, whether that is retirement, a new school or a new career. Click Here to read about Dan Roihl and Susan LaScala.
RETIRING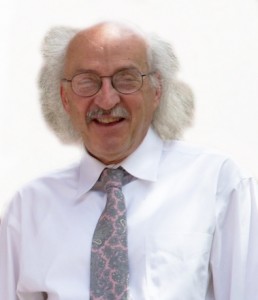 Robert Moorhead (Visual Arts)
Robert Moorhead began his Deerfield career as a visual arts and architecture teacher in 1976. Although there are many things Mr. Moorhead will miss, he specified, "I will miss the students the most." After 38 years, one of his greatest accomplishments has been introducing thousands of students to the world of architecture and teaching them about the arts. He and Mrs. Moorhead will live in their Greenfield home, and he will continue his career as an artist and book designer.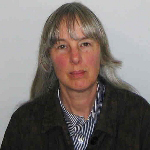 Andrea Moorhead (French)
Andrea Moorhead joined the Academy in January 1977, when she began teaching Latin. She and her husband started the Deerfield Academy Press. "I have found it fascinating, stimulating and fruitful to speak with young people whose points of view and values are different from mine," she said. "Now that I am semi-ancient, the differences are, perhaps, more dramatic, which gives me more grist for reflection."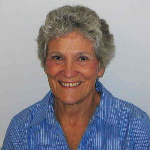 Martha Lyman (Associate Head of School, former Director of College Advising)
After 26 years working for Deerfield Academy, Martha Lyman announced her retirement. She says she will always remember the students fondly. She will continue living on the south end of Main Street, but she'll spend time on Cape Cod and travel abroad (first stop: Ethiopia). Ms. Lyman is proud to have been a part of the team that ushered in the return to coeducation, as well as helping establish our Global Studies Program.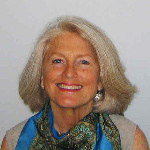 Suzanne Hannay (English)
Suzanne Hannay joined the English department at Deerfield Academy in 1990 and advised The Scroll. Not only has Ms. Hannay taught hundreds of students, but she also established the long-standing Cambridge Seminar program. In addition, she helped found the Little Brown House Review to celebrate student writing. After 24 years, she will miss the lively presence of teenagers on a daily basis, but she looks forward to working in the garden and orchard, and to painting in her barn studio in Heath.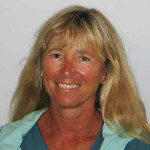 Wendy Shepherd (ITS)
During her 16 years working for ITS at Deerfield, Wendy Shepherd has had the opportunity to work with a talented group of individuals. "My biggest accomplishment," she said, "was hiring great people!" As the director of ITS and the department chair, Ms. Shepherd has left her mark on Deerfield. She will miss the people most, she said, but she looks forward to playing with her grandchildren on the beach.
DEPARTING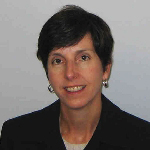 Elizabeth Bishop (College Advising)
During her years at Deerfield, Beth Bishop has been a pillar of College Advising. She said she will always remember the great friends she made here, but above all she will miss what she thinks is the most beautiful campus in the country. After 23 years of living in Western Massachusetts, Ms. Bishop is looking forward to her new role as Director of Admissions at the Menlo School in Atherton, California.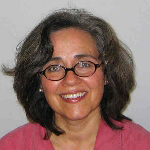 Virginia Invernizzi (Spanish)
Virginia Invernizzi has been on sabbatical this school year but has returned regularly to campus. She said her fondest memories of the students and school life were "those classes when we laughed and learned (I from them, they from me)." She will miss dancing the tango here, as well as the wonderful friends she made at DA. Dr. Invernizzi looks forward to life in Zaragoza, Spain, where she will be Resident Director for School Year Abroad.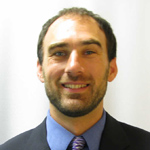 Jeffrey Jewett (Director of Sustainability, Science)
Besides the breathtaking valley of Deerfield, Jeff Jewett will fondly remember working with a talented group of colleagues and living in the dorm with students. He will be the Director of Global Education at the Pingry School, a K-12 day school, in New Jersey. Mr. Jewett is eager to try something a little different professionally and hopes to transform a global travel program into a global education program.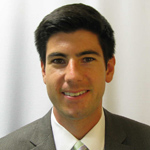 David Irwin (Admissions)
David Irwin, who has been an admission officer and varsity baseball coach for the past three years, will be working at the Cardigan Mountain School next fall as Director of Admissions. Although Mr. Irwin will miss the wonderful students and colleagues he worked and lived with, he looks forward to longer, colder winters up north in Canaan, New Hampshire.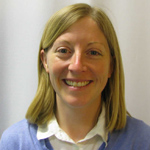 Mandy Irwin (Science)
Mandy Irwin has taught in the Science Department, served as a dorm resident in Dewey and New Dorm, coached volleyball and led the Elements program during her three years on the faculty at Deerfield. Ms. Irwin will be moving to Cardigan Mountain School with her husband and their golden retriever Ellie.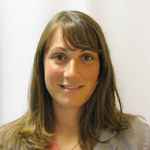 Danielle Chagnon (Math)
After three years at the Academy, Danielle Chagnon will be moving on to the day school Noble and Greenough in Dedham, Massachusetts, where she will continue to teach math and coach softball. Ms. Chagnon will be missed as a dedicated Barton dorm resident, teacher and coach.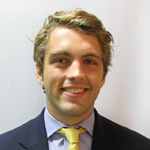 Christopher Dooley (English)
Kip Dooley will complete his master's degree in leadership from University of Pennsylvania this spring and will return to his hometown of Minneapolis, Minnesota, where he will teach English, coach and pursue his passion for writing. He said he'll miss everything from the great friends and students here to the scenic valley—even the cows—but he looks forward to rediscovering his hometown.
Casey Kelsey (Science)
After completing her master's degree in leadership from the University of Pennsylvania while working as a Teaching Fellow at the Academy for the past two years, Casey Kelsey will continue to teach science and coach crew at Choate Rosemary Hall. Ms. Kelsey has been a force in the classroom, in the dorm and on the river.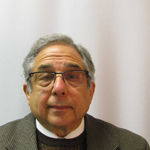 Neil Jacobs (Philosophy & Religion)
During his time at Deerfield—where he has twice filled in for Philosophy and Religion teachers on sabbatical— Deerfield alumnus Neil Jacobs 69', senior counsel at Wilmer Hale in Boston, has made an indelible mark on students in his ethics and philosophy classes. He has been widely praised for his ethical presence and warm heart on campus.