Chinese New Year Fashion Show Stirs Reaction
Heralding the Chinese New Year, the Asian Student Alliance (ASA) presented a fashion show during School Meeting oil February 5. The effort to formally celebrate and acknowledge this important day in the Chinese calendar drew a mixed response from both students and faculty.
ASA President Anthony Lauw '14 said, "The general goal of the fashion show was just to commemorate the Chinese New Year. Our objective, in the simplest sense, was to let people know that it was that time of year. We never aimed to make it an informational presentation, so I do believe that it served its purpose as an entertaining commemoration of the event."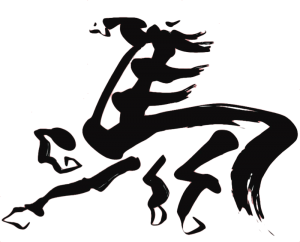 Allison Dewey '14, a Chinese language student, chose to participate in the fashion show and thought that the experience helped deepen her understanding of Chinese culture. "Even though I was skeptical of what to expect when I was asked to help with the Chinese Traditional Wear runway show," she said, "I definitely think that it was a fun experience, and I formed a better idea of what traditional wear really looks like."
Some aspects of the fashion show were seen as racist and homophobic, despite the intention to be lighthearted and informative.
Maddie Moon '16 was particularly offended and said, "I thought that the Chinese Fashion Show was a nice attempt to educate Deerfield about different cultures at the holidays they celebrate.
However, it was executed very poorly. Some of the students, I feel, went up there just for fun and made racist poses."
Dana Wensberg '14, one of the chosen models, defended his actions, which caused a stir in the community and were seen as both offensive to Asians and homophobic. "The mixed responses that I have heard going around really demonstrate how overly sensitive the Deerfield population can be," Wensberg said. "The show was put together with the intention to entertain, not offend. And judging by the laughter of the audience, I can draw the conclusion that it was well received."
Lauw responded to these concerns by acknowledging the distasteful behavior of some of the models and attributes the misconduct to lack of preparation. "The idea for it was brought up before Long Winter Weekend," he explained, "and the show's one-hour rehearsal only took place the night before it happened."
Lauw continued, "The models were given costumes, and they were instructed by the leaders of the ASA to 'be entertaining.' I completely understand how it came off as offensive to some people. Many of the moves were incredibly insensitive, and the fault lies with the lack of preparation."