New Assistant ADs Are Star Athletes
Both Drew Philie '09 and Caroline Stedman have joined the Academy as Deerfield's new Assistant Athletic Directors. While they play different sports, they both bring a new enthusiasm to the Athletic Department.
Philie returns to the Deerfield Valley after graduating from the University of Vermont, where he played Division I intercollegiate lacrosse. While he is finding faculty life definitely different from his boarding student days, he treasures the traditions and history that have endured. "As a faculty member collaborating with his former teachers and coaches," Philie said, "I'm especially looking forward to getting to know the boys on Field II, hearing stories about where everyone comes from, and being on a dorm floor, an integral part of this special community."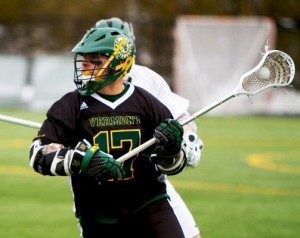 Throughout his childhood, Philie remembers playing "a million different sports." The Deerfield athletic program cultivated his talents in football, hockey and lacrosse. He recalls his favorite season: junior varsity hockey sophomore year. At first disappointed about being cut from varsity, he credits his coaches, Mr. Emerson and the recently retired Mr. Morsman, for "bringing the fun back into hockey."
Philie hopes to do the same for boys hockey and lacrosse. He recognizes that high school athletes face a tremendous amount of pressure and wants to "keep the games fun." "If you're not having fun, you shouldn't be out there doing it," he said.
Caroline Stedman comes to Deerfield from ESPN, where she analyzed NBA statistics, like Player Efficiency Ratings—a single number that represents all of a player's statistical contributions to a team. She brings her knowledge and love of sports to girls varsity soccer and basketball. "I'm enjoying helping and watching girls develop during sports as well as off the field," Stedman said. "I also admire my fellow fall coaches, Heidi Valk and Danielle Chagnon, as great people and mentors."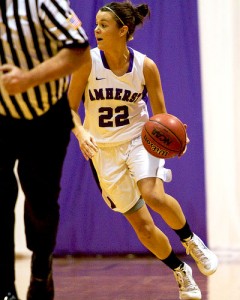 Because she primarily focused on basketball at Amherst, where her team won the Division III national title in 2011, she appreciates the opportunity to "get back into soccer."
Living as a faculty resident on Pocumtuck III, Stedman has already adjusted to dormitory life. She raves about her "great hall" and "awesome proctors." In addition, she is excited to chaperone summer international trips. All in all, she is pursuing new opportunities while continuing her old passion for athletics.