Interest in Boys' Varsity Hockey Burgeoning in "The Barn"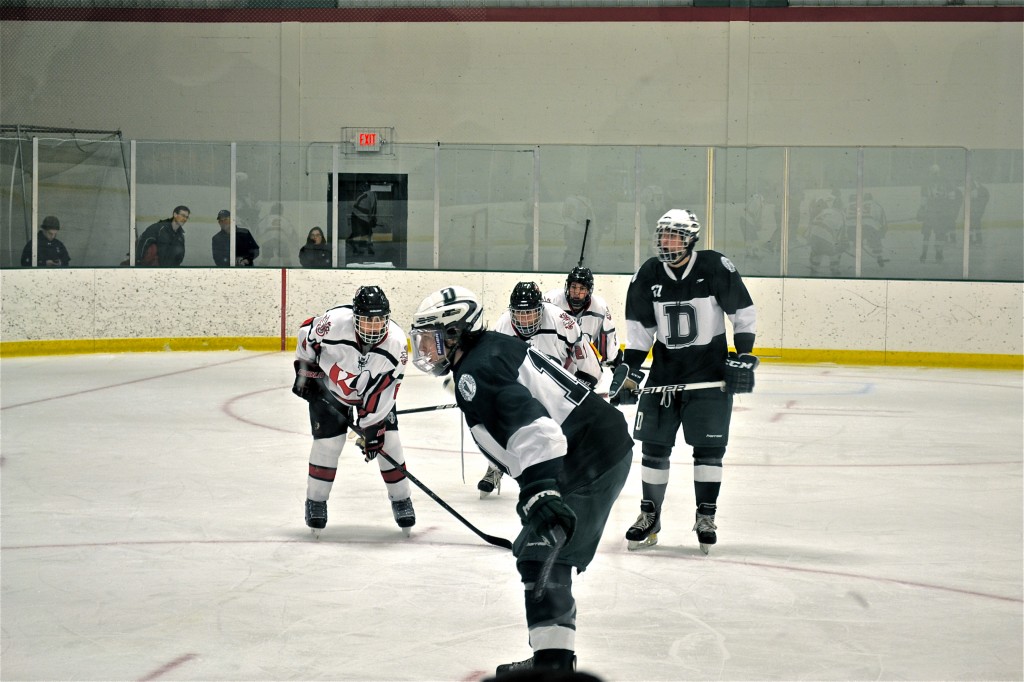 Boys Varsity Hockey, having defeated Taft, Groton, Kingswood and NMH in the first four games, looks promising this season with an abundance of new talent taking the ice.
Thirty-four players participated in preseason this year—a substantial leap from last winter's twenty-six. Last year varsity went 11-14-1 with a young team. Only two players graduated last year, leaving sixteen returning athletes.
"We usually expect around six to eight kids to graduate per year," Head Coach Brendan Creagh said. "We just had a year where we didn't have many seniors."
The team was also relatively small last season, around four or five players short. This year,
recruits have filled the gap.
"We were very thin last year. We only had six defensemen and ten forwards, and we usually carry about eight defensemen and twelve forwards," Mr. Creagh said.
Co-captain Jordan Jancze '13, when asked how the atmosphere differed at preseason this year compared to last year, said, "It was much more competitive. This year we had recruits who came in and realized that they would have to compete to make the team and for more ice time."
While some were worried that the boys hockey team would over-extend itself again this winter, the total number of players who tried out was similar to that of earlier years; last year was the exception. The team typically has about 30 players at preseason.
Co-captain Adam Ellison '13 added, "This was the first time in a while that of the 34 kids, most of them were hockey-first kids."
Since so many players came to the school to play hockey as their principal sport, other students have found it difficult to make the leap from JV to Varsity.
Co-captain Jake Thoubboron said, "It's definitely difficult because kids who play hockey as their primary sport play eight to nine months out of the year. You're definitely a leg down if you don't, but it is still possible to succeed."
Jancze added, "As a captain, I want to be able to take us as far as we can go. We take it one step at a time. As the meat of our schedule gets going, we want to win twenty games—and the Large School Tournament, which is just one step on the way to the New England Championship."