First-Ever Student Run Play In Production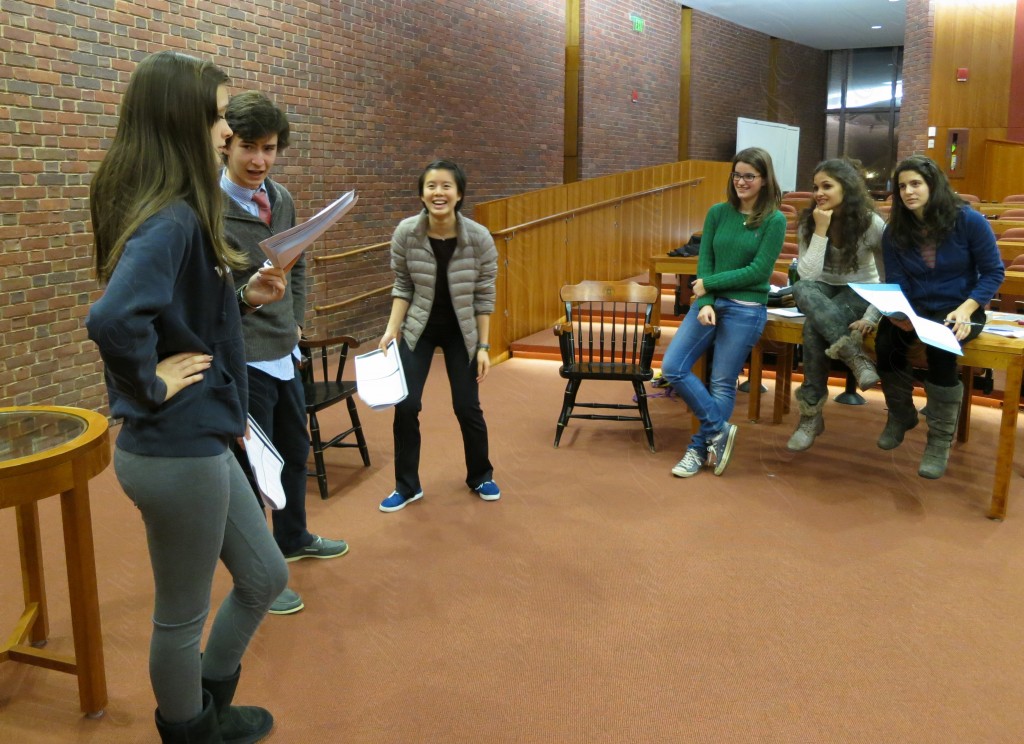 After attending the summer film program at Northwestern, Sofi Taylor '13 said initiating Deerfield's first ever student-run theater production was nothing short of a gamble.
"Many schools, like Andover, have student-run productions, and I have been visiting colleges where they emphasize student-run theatre as well, so I thought, 'It's my senior year; why not?'" Taylor said.
Her idea came after she made her own short film over fall term. She realized she wanted to dedicate more time to directing, and there began the hurdles of choosing and planning a new and approved co-curricular.
With the help of Director of Theater Catriona Hynds, who will direct the winter musical, Little Shop of Horrors, Taylor chose Riverside Drive by Woody Allen.
She explained that she wanted a contemporary play, so when Mrs. Hynds gave her the Woody Allen collection, it was, Taylor said, "everything I wanted."
A tight-knit ensemble with only three actors—Stefani Kuo '13, Michael Beit '15 and Dorie Magowan '15, along with Assistant Director Ayesha Kapur '13 and Stage Manager Tabata Viso '14—Riverside Drive represents an alternative.
"As not every actor is suited to musicals, it makes sense to keep those experienced actors not in Little Shop of Horrors working this term," Mrs. Hynds said. "In theatre, you learn by doing, and I think it is going to be a lot of hard work, but the team Sofi has assembled is very motivated."
With every first come difficulties. As Viso, new to the theatre program, said, "I hope the Deerfield community will become more interested in the arts after watching a production completely run by students and seeing how talented, responsible and capable the students are."
With the goal of paving the way to future student-run productions, Taylor expects the play to open the weekend of February 8, preceding the musical, in the Reid Black Box Theater.