Artist of the Issue: Betsy Alexandre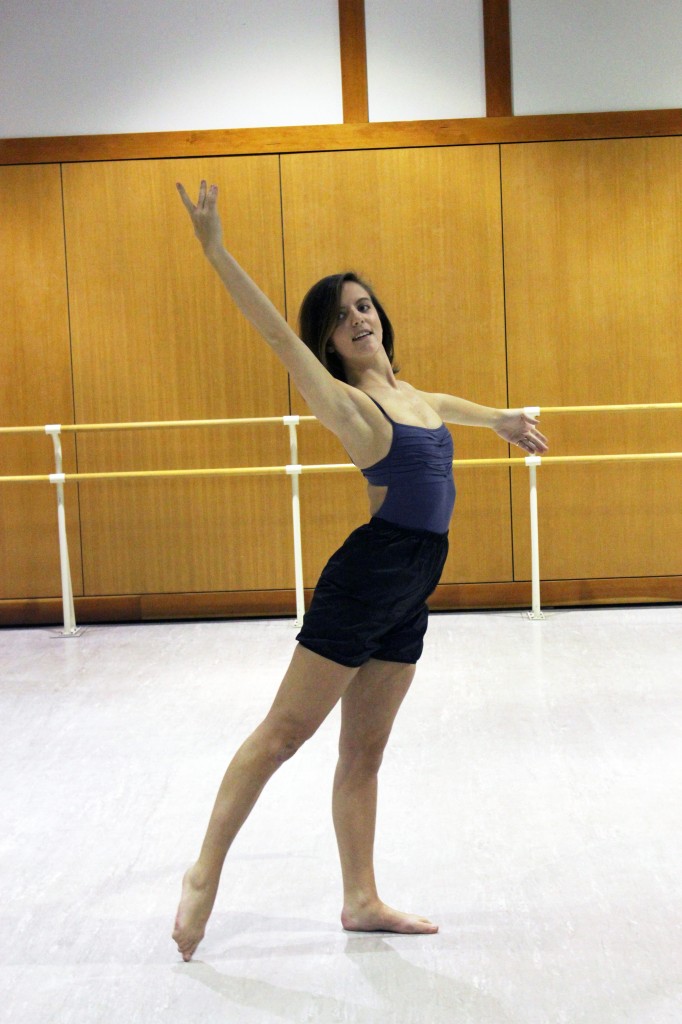 Recently cast as the female lead in the winter musical Little Shop of Horrors and selected to dance four pieces in the dance showcase, Betsy Alexandre '13 is looking forward to expanding her artistic range.
The upcoming comedic —though blackly comedic— musical requires Alexandre to act, sing and dance. After her speaking parts in Deerfield plays, Dark of the Moon and Voices in Conflict, Alexandre said she looks forward to singing again.
"I haven't sung in a musical in a while," she said. "I think it will be quite refreshing. Musicals
are really fun, and I don't think the Deerfield audience is used to seeing one in this setting. I'll be interested to see how they react to it."
While she practices acting and singing this term, Alexandre is also dancing eight hours per week, not including the extra rehearsal time to prepare for the dance showcase. She is part of Director of Dance Crystal Nilsson's Advanced Dance Ensemble class.
Alexandre became interested in dance when growing up in London, where she began taking ballet
lessons at eight years old.
"Now, I enjoy dancing hiphop— not because I'm good at it, but because it's just a lot of fun and the audiences here really enjoy it," she added with a chuckle.
Alexandre said she enjoys the performing arts in general because she likes working with other people and expressing herself. She especially enjoys dancing because "it's a combination of all the arts: it's musical, physical and athletic. It's also really fun and it makes me feel good."
She devotes most of her time to modern dance. "I like the process of learning modern dances the most," she said. "The more abstract a dance is, the more it can come to represent something."
Alexandre added that dance can sometimes be frustrating but also motivating. "You can never be totally perfect," she said. "[Dance] pushes you to become better, which I think is applicable to other parts of your life as well. It's fun and gratifying—I really like being on stage and performing. I like to be the center of attention."