Ally Benedict Pursues Olympic Dream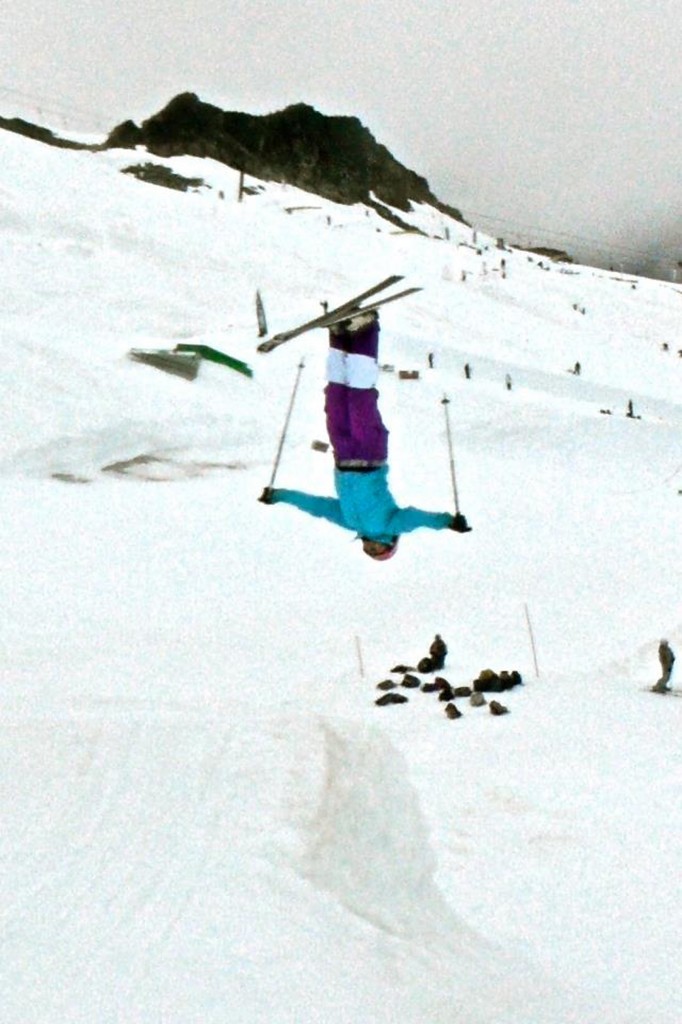 Ally Benedict '13 decided to spend her senior winter skiing at Killington Mountain School (KMS), a Vermont ski academy.
"At KMS, I have the opportunity to attend camps for preseason training, train multiple days prior to the competition and compete in all competitions, including ones far away and during the school week," Benedict said.
Benedict is a freestyle skier who has competed in numerous competitions for moguls racing, dual moguls and other types of freestyle skiing.
KMS provides Benedict with personal trainers who help in maintaining and building strength for skiing. Off the slopes, academic tutors conduct one-onone classes with her.
Although Benedict said she is receiving a "somewhat-Deerfield" education away from campus, she spends less time on work and is able to concentrate on skiing.
Benedict said her dedication and love for the sport have been with her throughout her life. She first learned to ski at the age of two and has been part of Killington Mountain's Freestyle Mogul Team since the age of seven.
Through high school, Benedict's interest in freestyle skiing has not wavered. Every single weekend of the winter term since she first arrived as a freshman, Benedict has left campus in order to train and compete. In the past three years, Benedict has placed 5th for moguls and 6th for dual moguls in the 2010 Australian National Freestyle Mogul Championships, 19th for moguls and 25th for dual moguls in the 2011 U.S. National Freestyle Mogul Championships, and she is a recipient of more than 75 placement awards in USSA freestyle mogul competitions and a member of the 2012 USA FIS Junior World Championship Freestyle Mogul Team.
Benedict will be attending Dartmouth College next year, "my dream school," she said, where she will continue pursuing her skiing aspirations.
As for what these aspirations entail, Benedict said, "I want to make the U.S. ski team, but the ultimate goal is obviously the Olympics."
While Benedict has achieved success in skiing, she has faced many challenges along the way.
"It definitely hasn't been easy," she said. "I missed many days of school, moved my final exams multiple times and missed a lot of social events."
And on the skiing side, she has also faced hardships. Because of the academic rigor and the class schedule of a boarding school, Benedict has had no choice but to show up days after her competitors for many competitions. She said, "It is an extreme disadvantage to show up the night before a competition when my competitors have been training on that same exact venue for a better part of the prior week. Most of my competitors attend ski schools so they have more time."
But Benedict does not regret coming to Deerfield rather than joining her peers at a ski school like KMS.
"Yes, there are times when I think about where I would be in my ski career if I had had the time to train as much as my competitors and attend the high-level competitions during the school week," Benedict said. "However, I would not have given up what my high school experience has given me for that knowledge and possible success."