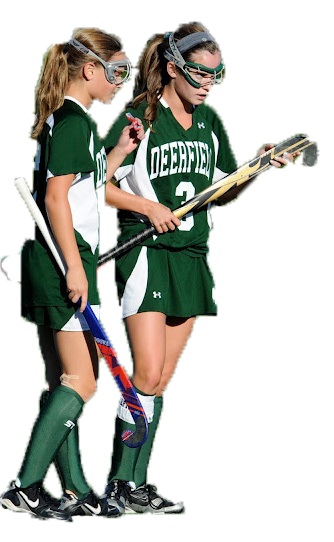 Mettler and Elizabeth Growney: Field Hockey Fire
This season has been one of the best in recent memory for the varsity field hockey team. With a winning record and great momentum going into the New England championship tournament, the group is an auspicious blend of talented new and returning athletes. One example of the melding of old and new? The Growney sisters.
While Mettler Growney '13 is a four-year team member and captain, this year she has been joined on the turf by younger sister, Elizabeth '16. "I love being on the same team as Elizabeth because we connect really well!" Mettler said enthusiastically. "We are similar players, and we totally have sister-telepathy, even if we get pretty aggressive with each other in practice."
This aggressiveness is something both sisters seem to recognize and value. "Mettler is always the one to help me pick up my game in the middle of either hard drills or competitive games," said Elizabeth of her older sister. "I definitely have developed better skills and a better sense of the game from playing with her because she pushes me to play with 100% aggression."
"Because we are sisters, our expectations are pretty high for each other on the field, Mettler added, "This pushes us to work harder each day at practice and during the games." Mettler added.
But this sense of competitive aggression is not the only similarity the sisters share. "In the beginning of the season, Elizabeth and I definitely got confused for each other on the field. We both wear our hair in the same way and our jersey numbers are 3 and 2!" Mettler said with a laugh.
While Elizabeth agreed. "One time at practice I was facing the other way, and Coach Veiga said, 'Mettler, what are you doing?!' I turned around very confused, but not surprised because I had gotten that a lot lately. Her reaction was hilarious!"
Yet it may not be too bad for the younger Growney to be confused with the team's leading scorer. Elizabeth has definitely been taking advantage of the experience: "When I have things I need to work on, Mettler takes the time to review what my weaknesses are and how I can make them better in game situations."
Other advice the older sister has to give? "My advice to Elizabeth would just be to cherish every moment when she's wearing that Deerfield uniform. Now that we're approaching the final half of our season, I am starting to get really sad thinking about the end of my Deerfield career."
Mettler is committed to play field hockey at Bowdoin College next year, one of the best Division 3 NESCAC teams. But this season isn't over yet, and the team seems ready for big things in the future.
"My favorite part of the team is how much fun we have every day at practice, and also how motivated and competitive we all are. It makes us excited for success this season!" Elizabeth said.
And if the second half of their season is as good as the first, the field hockey team can expect plenty of it.
Gareth and Oliver Hill Kickin' Up the Camaraderie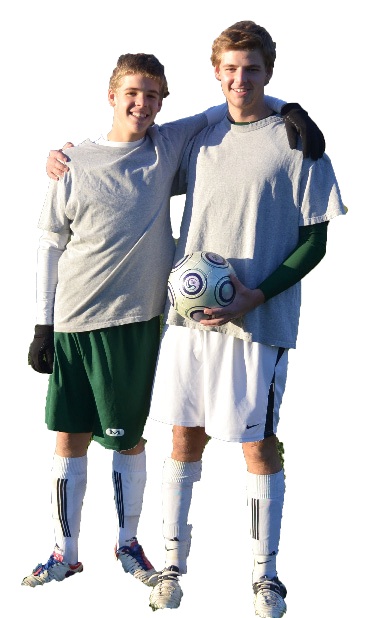 Gareth Hill '13 and his younger brother Oliver Hill '15 grew up playing soccer together. In their backyard, on the weekends, and at the park, soccer was a passion the two brothers always shared.
While both in high school, the Hill brothers have had the opportunity to continue to share this passion while on Mr. Rajballie's JV soccer team. Gareth said, "Since we've played soccer with each other together our whole lives, there isn't a huge difference in our relationship when we play on the same team. There's a sort of rivalry between us, but that's only because I'm better."
Oliver echoed similar thoughts, "It's great playing on the same team with Gareth, and even though we may give that extra ten percent when we guard each other in practice, we're on the same page during games."
To say the least, Gareth and Oliver are a productive duo, and their relationship on the team is uniquely beneficial to their lives as brothers. As Oliver put it, "When I hear [Gareth] calling for the ball from me during games, I hear his voice a little louder than the rest, and it's great when we link up and make something good happen for the team."
Ashley and Chloe So: Hey Sister, So Sister A Volleyball Duo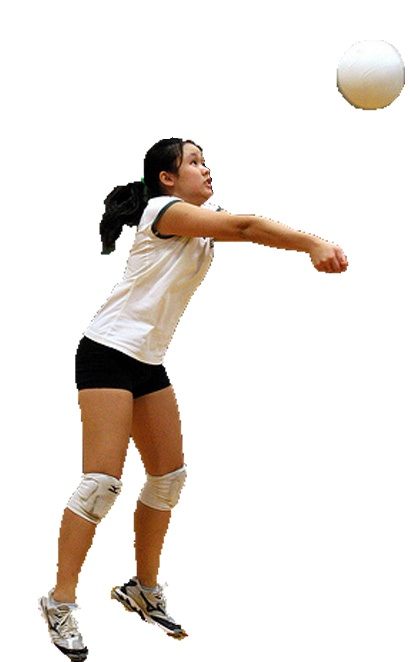 Another senior/sophomore pair, Ashley So '13 and Chloe So '15 both play on DA's varsity volleyball team.
Ashley, one of this year's captains, explained, "I enjoy playing with Chloe, because I've never been on the same team as her. In Hong Kong, everything is split by grade, and I was always in the grade above."
Chloe elaborated on their time together on the same team. "We both play defense, so we can give tips to each other. We encourage each other instead of 'hate' the one who's on the court. There's really no tension between us, because I'm used to Ashley having the bigger responsibility and more playing time."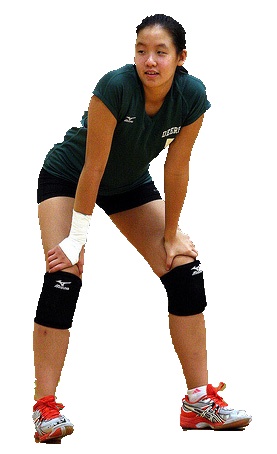 "It is weird, though," Ashley commented, "because Chloe's played so much more volleyball than I have. Her experience really helps on the court. I learn a lot."
Both sisters are excited for Chloe to hone her skills and show off her talent next year after Ashley graduates. "It looks like I'll be taking Ashley's position as libero," Chloe explained, "and that is a big shift in responsibility, but I'm excited!"
Regardless of playing time or other facets of athletic life, both girls are happy to be spending time with each other on the volleyball team. Chloe said, "We have always been close, but playing on the same team makes it that much better."
"It's nice to have that special connection on the court," Ashley concluded.