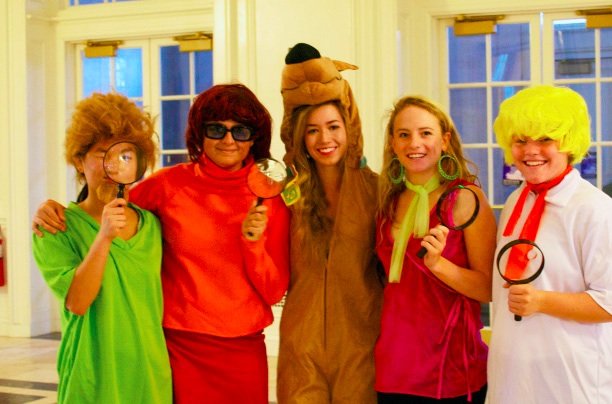 The annual tradition, Choate Day, is just around the corner.
The rivalry between Deerfield and Choate dates back all the way to the 1930s. Ever since, it has been tradition to play the last game of every fall season sport against Choate. Every other year, the games are all played at Deerfield. On the odd years when the games are hosted by Choate, the entire Deerfield community makes the trip to Wallingford, CT to cheer on our teams.
"The game against Choate is the most highly-anticipated among every team because it's always a good feeling when we get to beat our rivals," explained Conner Romeyn '13.
However, Choate Day is not just a day for athletes; it is a day for the entire student body. Jade Moon '13, a member of the fall play stated, "Even though I don't actually participate in a sport, I think it's good that there is a day where we can go out and support our school."
But engaging in athletic activities is not the only activity students participate in during that week. The night before the games, Deerfield students take part in a series of events. Jay Morsman described the experience as "the most spirited weekend of the year," adding, "Everyone really gets themselves involved."
On the Friday night before the event, the Deerfield cheerleaders host a pep rally in the Large Auditorium. "The pep rally gets students excited for their games," Sloan Damon '13 said. "Seeing all the students come together for one purpose creates a sense of unity among the Deerfield community. That's why I like it so much."
After the pep rally, students go down to the lower fields and encircle a bonfire. "Personally, the bonfire is my favorite event of the weekend. I feel a great sense of camaraderie as we circle around the fire together," Teddy Romeyn '13 stated.
One of the main events of the night is when Captain Deerfield gives a speech to the entire school. "Usually Captain Deerfield tells a story of the origins of the Choate and Deerfield rivalry," Damon explained. "After his speech is done, the only other thing left to do is to beat Choate."