Anthony Marx to Give Commencement Address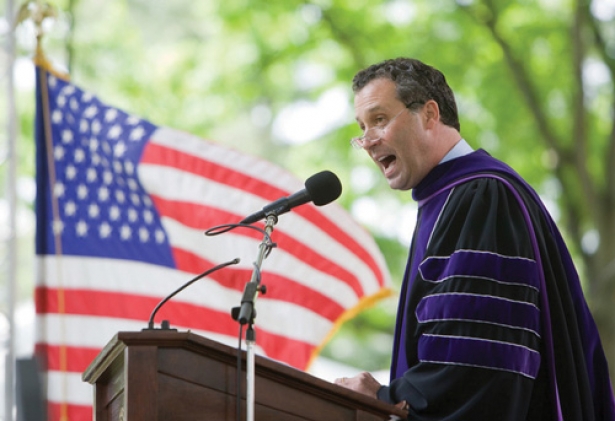 Anthony Marx, president of the New York Public Library, former president of Amherst College, and father of Josh Marx '12, will be speaking at Commencement this year. He has authored three books on nation-building: Making Race and Nation, Lessons of Struggle: South African Internal Opposition (1960-1990), and Faith in Nation: Exclusionary Origins of Nationalism.
In addition, Mr. Marx helped found and develop Khanya College, a secondary school for black students in South Africa.
In his time working as president of Amherst College, he was responsible for increasing financial aid opportunities and making college an option for middle class families.
Mr. Marx is an alumnus of the Bronx High School of Science. Later, he attended Wesleyan University and graduated magna cum laude with a BA degree from Yale in 1981 and an MPA degree from Princeton University in 1986. He earned his M.A. and Ph.D. degrees from Princeton in 1987 and 1990.
While reminiscing about his own high school years, Mr. Marx said, "I learned how to learn, to work hard, and also to make friends who are still my very best friends today."