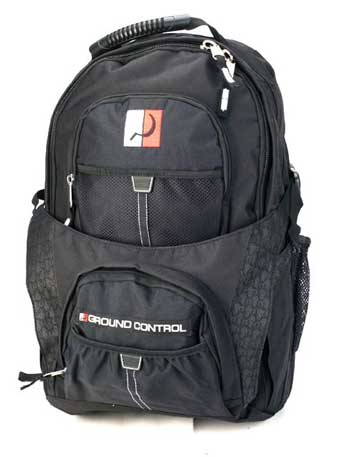 Though Deerfield bags are often full-to-bursting with books and laptops, many community members find space for a little something extra.
"I have a little foot necklace that changes colors," said Adriana Lopez '13. "My little sister got it for me this summer when we were at a store on this beach. She's two. I used to wear it all the time but the string broke so I keep it in my backpack."
Some carry souvenirs from trips. "I have a broken Buddha in my bag. I brought a little Buddha figurine back from my trip to Thailand. Unfortunately, it broke and I keep the remnants in my bag," revealed Casey Butler '13.
"I carry old francs with me from trips to France," said language teacher Andrea Moorhead. "I also have a little pocket knife I got in Buffalo when I was six years old."
Many people tote more practical items. Sean Barnett '11 carries "a stapler, but a full-sized stapler. The kind you would put on your desk." Math teacher Nils Ahbel always has a spare stylus for his PC tablet.
"I carry dog treats and plastic bags. I just last week got a rescue dog. I've wanted one since I was a kid!" said Music Director Daniel Roihl.
Some students stash body sprays and tincture: "I carry Axe spray with me at all times," said Daniel Rivera '13. Sarah Woolf '12 said, "I keep Astragalus Jade Screen. It's this herbal formula that boosts your immune system."
In the unlikely event that you find a little spare room in a pocket of your backpack, think about what you would like to have close at hand.