Uruguayan Boys Join Community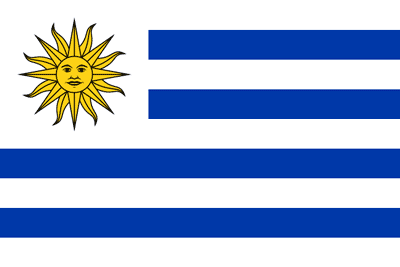 Bruno Schiaffino and Felipe Besozzi, two seventeen-year-old international exchange students from Uruguay, have taken the Deerfield campus by storm over the past several weeks.The boys have pursued a host of activities including basketball and soccer, but are also big hockey fans after seeing the Big Green defeat Choate in January.
The latest additions to our student body, the summer exchange students from across South America are adapting to United States culture and immersing themselves in the Deerfield lifestyle.The Uruguayan boys have settled into a converted common-room double on Scaife 1.
Originally from the capital city Montevideo, Uruguay, both Schiaffino and Besozzi attended El Colegio Ingles.In November, Schiaffino and Besozzi completed their senior and junior year respectively. The two are here to improve their English, make new friends, and learn a new culture.Schiaffino stated, "We aren't here only to study.We are here for the experience."
They are currently on summer vacation in the southern hemisphere, and they decided to take advantage of their school's exchange program to Deerfield.
Many Deerfield students have taken a similar opportunity to travel to Uruguay and attend El Colegio Ingles.Schiaffino and Besozzi, therefore, had met many students who visited Uruguay on the 2010 summer Spanish trip.Some of the students even stayed in the boys' houses during the trip.The boys have been good friends with seniors Brandon Chang, Mollie Laverack, Rose Pember, Elliot Taft, Jonathan Tam, Jem Wilner, and others since the summer.
Schiaffino said that making new friends here has been very easy because the kids and teachers are very welcoming. Besozzi added, "We were a little homesick at first, but people from here are so nice that we forgot about it."
The boys said the hardest change is the weather.With the Uruguayan summer warmth gone, they are slowly adjusting to New England's winter frigidity and snow.
"We hate the cold, but we love America," commented Besozzi. The boys say that the snow is a lot of fun because it never snows in Uruguay.Besozzi even excitedly revealed he had received a "snow welcome" from Wilner.Schiaffino jokingly warns that he is "planning a revenge for Jem."
Both students have been given a full plate of classes and co-curriculars.The two have joined the thirds basketball team.Although Besozzi is more of the basketball player, Schiaffino prefers soccer, so they have also joined the Sunday soccer games in the gym.
On top of athletics and academics, the boys are socializing and trying to meet new people. When asked about girlfriends back home, Schiaffino exclaimed, "No, no girlfriends."
"Deerfield girls are great," he added with a wink.Besozzi, however, admitted to being in a six-month relationship with his girlfriend, Lucia.
Dorm life has also presented a few challenges for the two-city dwellers.One incident with the microwave led Schiaffino to fill the entire first floor with smoke, while Besozzi accidently opened the emergency exit door, setting off the alarm.Nevertheless the boys have come to love living in Scaife.
Language Department Chair Virginia Invernizzi has been very accommodating to the boys as they establish themselves on campus, and Schiaffino and Besozzi would like to offer their sincere thanks to her as well as the whole community for welcoming them.