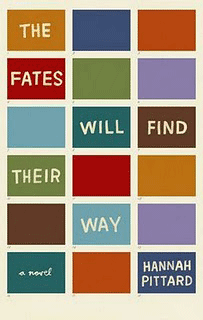 What do a bookshop, Deerfield Academy, and DePaul University have in common? They share award-winning novelist Hannah Pittard '97, whose new novel The Fates Will Find Their Way has received praise from many prestigious publications such as McSweeney's, The Oxford American, Story Quarterly, and Nimrod. Recognized in 2008 Best Short Stories' 100 Distinguished Stories, Ms. Pittard was also the recipient of the 2006 Amanda Davis Highwire Fiction Award.
"The Fates Will Find Their Way is a story about the stories we tell ourselves—of who we once were and may someday become," according to the Harper Collins website.
The novel tells the story of Nora, a sixteen-year-old girl who has gone missing. Told in the disembodied plural voice of the boys she left behind, the story follows Nora's haunted sister and others she once knew. As years go by without Nora, the people who loved her have no choice but to grow up and continue their lives without her.
On February 11, Hannah Pittard will appear at The Odyssey bookshop in South Hadley, where her book is one sale. Along with another author, she will be reading an excerpt from her novel and answering questions.
Hannah Pittard is currently teaching fiction at DePaul University, in Chicago, Illinois.
Sources:
http://www.harpercollins.com/books/Fates-Will-Find-Their-Way-Hannah-Pittard/?isbn=9780061996054
http://www.harpercollins.com/Author/Tour.aspx?authorID=37005