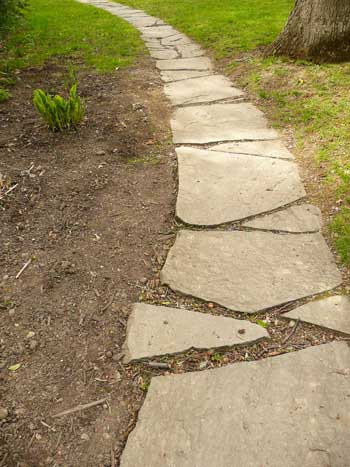 While for some students it only represents the deepest winter month, January represents a significant event for seniors: Pathways. This annual program allows seniors to learn about fields of interest for the future, connects alumni to Deerfield, and develops ties between students and alumni.
Each year, a unique group of ten alumni return to talk to seniors about the paths they have taken in their post-Deerfield lives. This year's speakers represent a wide variety of interesting career fields, from working within the government's homeland security program (Matt King '77) to activism against human trafficking (Emily Pataki '97). Other members of the 2011 Pathways program are:
Sara di Bonaventura '01, a students' support coordinator for a high school in Boston. Ana Edwin '02, a human resources analyst for Goldman Sachs. Andy Ling '77, who specializes in copyright and intellectual property. George Mesires '87, a partner at Ungaretti & Harris LLP who specializes in corporate restructuring and bankruptcy. Dave Miller '97, a financial investor. Ayr Muir '96, CEO of Clover Fast Food, Inc. Meg Nolan '97, a published young adult author and travel journalist, and Richard Prum '79, a professor of ornithology at Yale.
According to Director of Alumni Relations Mimi Morsman, who is in charge of the Pathways program in conjunction with the 2011 Pathways Committee, the program has two main goals: "Connecting alumni to Deerfield and connecting students to alumni."
Another goal of the program is to show seniors that the path to success is not always straight and easy. Every year, the program tries to bring in alumni who found their callings after initial uncertainty.
Andy Ling, a popular returning Pathways speaker from last year, talked about this issue in an emailed response to the Scroll. "I didn't physically develop until college," said Mr. Ling. "Then, my martial arts and Olympic training took off, and I met people from all over the world, incorporating a training regimen, which helps me today with my personal and professional life."
Based on his experience, Mr. Ling "supports a liberal arts education rather than focusing on a certain discipline," and believes that all a person needs to succeed are the three fundamental areas: "Research, writing, and analysis."
Matt King, another participating alumnus, echoed Mr. Ling's sentiments. Mr. King plans to talk about his "life as a Special Agent" and life of service for the government, but he also had no idea that his life would take this course after majoring in English literature at Wesleyan.
Despite not having his career planned upon his high school graduation, Mr. King's experience at Deerfield played a large role in shaping his future. "I credit DA for my work ethic, my sense of camaraderie, my intense pride in belonging to a larger whole."
"Deerfield also let me explore boundaries and gave me the latitude to find myself," reflected Mr. King.
In the upcoming month, seniors will pick their preferences for which seminars they would like to attend. Each senior will attend two seminars and then attend a brunch where students and alumni can meet on a more personal level.
"If there's one senior who connects with one alumni, it's a great success," said Mrs. Morsman.