From the Line to the Subconscious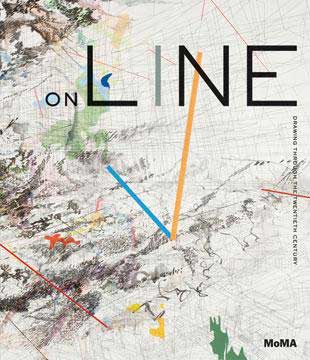 The exhibition On Line, now open at New York City's Museum of Modern Art (MoMA), delves into drawing in all its forms, including sketching in notebooks, tracing with pen and ink, outlining with crayon or charcoal, and even winding with wire and strips of cloth. On Line includes three hundred works related to the line, ranging from paintings to films of dancers to photographs.
According to critics from Art Daily, On Line "follows artists' exploration of line as the basic element of drawing over a century and, consequently, argues for an extended field of the medium."
The exhibit includes art from a variety of artists, most notably Eva Hesse, Anna Maria Maiolino, Richard Tuttle and Mona Hatoum. Each have a unique interpretation of the line, and use lines to achieve remarkably different effects. Who knew there was so much to a simple line?
Another popular exhibition also at The MoMA, Abstract Expressionism, has attracted many. Artists such as Jackson Pollock, Barnett Newman, and Willem de Kooning use abstract art to convey strong subconscious emotional content, as abstract artists usually are alienated from society and thus art is becomes their mode of expression. With paintings, sculptures and photographs, the exhibit gives a sense of depth and complexity during the mid-1900s era of abstract expressionism.
The exhibit is not only informative, but also truly inspirational. One critic from National Public Radio, "Newman, a wonderful and inspirational artist, turned the busy gallery at MoMA into a chapel, a place for spiritual discovery."
Sources:
http://www.moma.org/visit/calendar/exhibitions/971
http://www.columbiaspectator.com/2010/12/03/line-drawing-through-twentieth-century-exhibit-outlines-forgotten-art
http://www.artnet.com/magazineus/features/finch/on-line-at-moma11-18-10.asp
http://www.nytimes.com/2010/12/02/arts/design/02online.html
http://sagharboronline.com/sagharborexpress/xtras/three-cheers-for-moma-10338