Amnesty Advocates for Fair Trade Products on Campus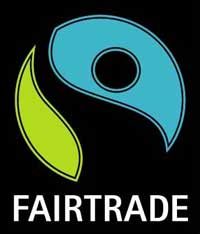 Inspired by Ben Skinner, a recent Amnesty-sponsored speaker, modern-day anti-slavery activist, the club is pursuing fair trade alternatives on campus. One of Amnesty's first goals is to substitute the coffee in the Koch Center with a completely fair trade version.
"We have contacted Dean's Beans, a fair trade coffee distributor," said Amnesty head KG Kaelin '11. Dean's Beans is a local company that provides organic and fair trade coffee, and already supplies the coffee in the dining hall.
According to its website, Green Mountain Coffee, the main provider of the Koch Center coffee, attempts to uphold a fair trade commitment, but the New York Times reported that only 30% of the company's coffee is actually fair trade, compared to 100% for Dean's Beans.
Kaelin went on to explain the importance of fair trade. "Often, the coffee we consume is a function of human trafficking or other forms of labor exploitation. Making the conscious decision to consume fair trade coffee, in turn, is indicative of a greater consciousness of one's impact as a consumer."
Joel Thomas-Adams, English teacher and the faculty advisor for Amnesty, said that "many schools we are compared to have already made the switch" to fair trade and environmentally friendly products and Deerfield is well on the way to following suit.
The club also hopes to evaluate the sustainability of the Keurig K-Cups currently in the Koch Center and possibly revive the use of coffee pots as a more environmentally-friendly option.
Amnesty also looked to take advantage of the recent dining hall survey by giving feedback regarding the use of ethical and sustainable food products on campus. "We should care about where our products come from," said Mr. Thomas-Adams.
"Deerfield strives to be an ethical community," said Mr. Thomas-Adams, and "an 'ethical community' acts in concretely ethical ways. Therefore, one of Amnesty's goals is to make the 'ethical community' a reality in terms of what we buy and what we consume."
Spurred on by Skinner to further combat modern-day slavery, the Amnesty group will continue to write letters to a Massachusetts senator.
"We wrote, signed, and sent letters to Senator John Kerry, urging him to reconsider anti-slavery legislation in Massachusetts, one of the only states without any kind of anti-slavery law," explained member Anna Gonzales '12.
Amnesty screened a documentary on human trafficking to continue the discussion Skinner sparked on the topic of slavery and labor exploitation on December 7. In the immediate future, Amnesty looks to bring Dean Cycon of Dean's Beans to campus to speak to students about the significance of fair trade.
Gonzales concluded, "Across the political spectrum, basic human rights are something anyone can agree upon, and that's what Amnesty is all about."
For Additional Information:
www.deansbeans.com
www.greenmountaincoffee.com