Thanksgiving Break: From West Egg to Hogwarts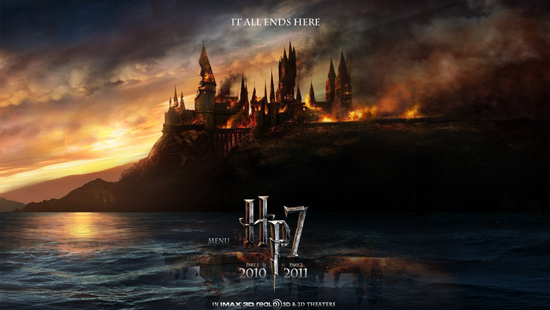 Thanksgiving means turkey dinners, relaxation after exams, parades, Black Friday shopping sales, family time, and an opportunity to explore the arts. This Thanksgiving vacation, between shows and movies, we will all have something to which we can look forward.
If you happen to be in New York City, go to The Public Theatre to catch the highly anticipated six-hour marathon event entitled Gatz, in which thirteen actors read The Great Gatsby word-for-word. The actors play office workers who are inexplicably inspired to reenact Fitzgerald's masterpiece during a typical work day.
Critics call it "brilliantly conceived and executed" and "one of the most exciting and improbable accomplishments in theater in recent years." According to the Chicago Sun-Times, the reading is "strangely seductive, often revelatory."
Most of us will read The Great Gatsby as part of our Deerfield experience, and what better way to complement our studies than through this fresh and creative rendition.
Also in the Big Apple is the Broadway play Driving Miss Daisy, based on the 1987 movie starring Morgan Freeman and Dana Ivey. Set in the South during the 1960s Civil Rights Movement, the play explores the relationship between an elderly white woman named Daisy (Vanessa Redgrave) and her black chauffeur named Hoke (James Earl Jones).
Some wonder how Broadway's version can match the thrill of the original movie, yet critics assert the "starry" lead actors "bring plenty of their own horsepower to the event." Fans will regard the dream team, as the critics call Redgrave and Jones, as "the second coming."
Perhaps most exciting is the production that begins at 12 a.m. on the day of our last exam: Harry Potter and the Deathly Hallows, Part 1. Harry, Ron, and Hermione set out on their mission to destroy the weapons of "he who shall not be named," while circumventing death eaters that try to stop them. What sounds more exciting than that?
Be sure to wear your Hogwarts garb to the showing, too. Judging from the popularity of the books and the last six movies, it is safe to say that the release of this movie alone is enough to make this Thanksgiving a much-awaited holiday for everyone.
Sources:
http://www.publictheater.org
http://bronx.ny1.com